Blogs
Many interesting articles on metaphysical subjects)

vikkiandersonshoroscopes.wordpress.com
Monthly horoscopes and articles.
---

Astrology Readings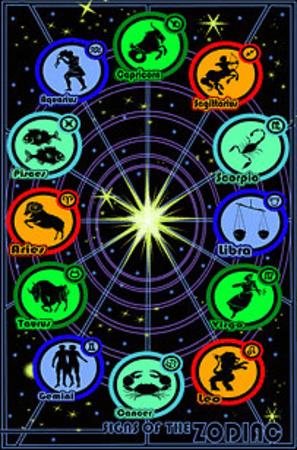 One Hour Phone Readings
$150.00

Readings cannot be done without prior payment.
Thank you for your understanding.
---

     The information I need from you:
Your name

Time (a.m./p.m.)

Place of birth
(town and state/country)
which town you currently live in
(if you are ordering a year ahead report)
Date of birth.
After Paypal payment, we can schedule a reading
 at a mutually convenient time.
 Go to tab:
 Astrology Consultations
 __________________________________________________________________________
Advanced payment is required and may be made through Paypal under Tarot Services or Astrology Consultations. Or Zelle with information Victoria Anderson 908-887-0052.  Call for an appointment.  No refunds.

---
SPECIAL
ASTROLOGY REPORTS

$20.00
Buy one, get one free until Christmas!

  Can be for the same person or two different people.
GREAT GIFTS FOR ANY OCCASION
AND FOR THE UPCOMING HOLIDAYS!!
  
These reports are sent directly to your personal email address.

 You may print and bind them as gifts
or just email them to your family and friends!

 Order these amazing reports
 as unique gifts for any occasion:
 Birthdays
 Birth of a child (very popular!)
Christmas or Hanukkah
 Graduations
Halloween
Weddings
 or just get one because you want to know more about
 yourself or your family/partner.
There are many reports to choose from:
Asteroid Report

Astro Cartography

(what opportunities does moving have for you?)



Biorhythms f

or the upcoming year with monthly explanations.

Character Analysis

Child Star (child's character analysis - great for new parents)


Friends and Lovers' Report

(Comparison of two people)


Sky Log for Professional Astrologers

(approx. 80-90 pages with very detailed aspects and info for the upcoming year).

Heaven Knows What

Just for Women

Opportunities

Progressed Report

(more concise report about your upcoming year)




Solar Return

Simpaticos

Sky Within




Tarot


Time Line

(very detailed year ahead and all the possibilities)



Winning Times
See website under Astrology Report Tab for detailed information about these reports.

You may email them or print them and
 put in a fancy binder as a unique gift.
Please pay via Paypal and then email me with:

 your full name,
 birth date including year,
 time (a.m./p.m.)
 and town/state where you were born.
 If born in another country, please give your town/country and perhaps the largest closest city to your home town, if it is very small.
___________________________________________________________________________________

BRING IN POSITIVE ENERGY WITH
SOLAR ECLIPSES

In astrology, the male or positive signs are depicted as Aries, Gemini, Leo, Libra, Sagittarius and Aquarius. The feminine or negative signs are Taurus, Cancer, Virgo, Scorpio, Capricorn and Pisces.  The positive or negative traits assigned to each sun-sign has nothing to do with a positive or negative attitude.  It separates the zodiac signs into leaders and followers, extroverts or introverts, those who are extremely talkative and those who quietly observe, whether you will become a leader of industry or a teacher, are you romantic or more practical?
Solar eclipses give you approximately two days a year when you can reset your goals, dreams, ambitions and aspirations; however, there have been years when there were three or four solar eclipses! They will be in either positive or negative signs.  If it is in your positive or negative group, then you can be sure the next six months will be very dynamic with lots of reassuring changes guiding you toward your goals. When an eclipse is not in your group, it doesn't provide easy opportunities or positive energy to make things go your way, but you can use the eclipse energy to change things you do not like or to choose another path. You still need to be proactive and positive on the eclipse no matter your sign.  Circumstances and life may get blown out of proportion and challenges may occur. This could result in issues with: family, partners, health, career or money, as well as other areas of life. Now you know one of the reasons why life isn't always treating you fairly. You must be persistent to make life go in the direction you intended. On an eclipse, make sure to keep the day positive and the next six months of your life will steadily improve.
The next solar eclipse is on December 14, 2020. This is a great time to set your intention list of what you want to happen in your life moving forward.  Plan now and make the eclipse day a positive one.
The next three eclipses are:
December 14, 2020 - Sagittarius – positive
June 10, 2021 - Gemini – positive
December 4, 2021 - Sagittarius – positive
Eclipses can have a dramatic impact.
A dramatic impact means that you can change your life and go in to any direction you wish. If you don't like the way your life is going, you can change it in a positive way and the effect will last until the subsequent eclipse.  It's a great time to start a new project, health regime, or business, especially a home-based business. Eclipses provide a cosmic wake up call to help manifest your highest intentions. 
Whether you can see an eclipse or not is irrelevant. The energy of the eclipse affects the whole world and the whole day from midnight to midnight no matter when the actual eclipse takes place. 
What should you do on an eclipse?
It's very simple and practical. Do whatever you want to be doing for the next six months. So, if you want to start looking for a new job, send out resumes on that day. If you are trying to sell your home, talk to a realtor that day or drop into a realtor's office. Better yet, put your house up for sale on an eclipse for extra energy in selling it quickly. If you like your job, get to work on time, be friendly, have lunch with co-workers, and do each assignment with enthusiasm and dedication, etc. Don't go shopping on an eclipse or your intent would be to spend extra money during the next six months. Reach out to people you would like to have in your life more. You can email, write or visit with them, it doesn't matter. The contact is the important issue. Put money in the bank so you'll have money to save during the next six months. Go out for a meal with friends or loved ones so that you will have more time and money to do that going forward. I tell women don't offer to pay for the meal so that they don't spend the year ahead paying. If you are ill on this day, unfortunately you may catch a lot of colds; so please take care of yourself so you don't have to worry about your health. An eclipse is a great day to tell someone you love them. 
You can start a new redecorating project, makeover or new hobby. You can take a new class, learn a foreign language, make a home cooked meal for the family if it is your intent to have the family around the dinner table more, but remember, you will be cooking more.
Personally, I like to read, write, take my dogs for a walk, listen to relaxing music, watch Youtube tutorials, rest, update my blogs or website, and make sure I either lecture or have clients on that day to attract more business in the future.
What shouldn't you do on an eclipse?
This is easy yet important. Do not do housework! Do not schedule any medical procedures or doctor appointments. You don't want to be sick for the next six months, do you? Do not pay bills or you will have more bills to pay.  Do not have a fight with anyone. If you do, make up quickly so this will not be an issue for the future. Do not stay home from work on this day or you could be down sized, laid off or fired. Several students tested me on this and told me in the following semester that they had lost their jobs because they went to the beach on an eclipse instead of to work. They learned their lesson the hard way.  If you are home sick, take a shower, wash your hair, get dressed and do something relaxing that does not remind you of your illness. You may wish to read, continue a puzzle, paint, crochet, watch Youtube videos, talk a leisurely walk, binge watch a TV show you haven't seen or learn a new subject online, etc. Don't procrastinate.
Don't do anything you don't want to be doing over and over again for the next six months. Think about what you want to accomplish and make sure you are doing what brings you closer to your goals.  Be with the people you want to be with for the next six months.
A solar eclipse is a wonderful way to reorganize your life and bring in positive energy that you can use to enhance your life. 
We will not see all the eclipses. It depends on the moon's position in the sky; however, whether it is an Annular or Total Eclipse, the effect on you will be exactly the same.  Happy Eclipses everyone!
---
Are You Living in the Perfect State for You?
Have you ever noticed that when you are on vacation or just traveling through a particular state, you can be more relaxed, creative, and your energy is renewed? There is a calmness or unexplainable peace surrounding you. Sometimes you feel one with the environment (nature) and other times no matter how many good times you had, you are glad to get back home. Another indication of a good state for you (while on vacation) is to see if problems occur when you are there. I have one friend who goes on vacation to a particular state each year and gets injured playing golf, falling off curbs and breaking bones or the weather is horrendous for the week of her vacation. These are simple clues to help you decide that this particular area may not be for suitable to your vibrations, you and your well-being.
In doing astrology over the years, I have rarely met anyone who takes state sun signs into account. Knowing what sun sign an individual state is can help improve peoples' lives, mental outlook and prosperity. In many cases moving across country, or just to another state, helps an individual dramatically change his/her life; however, this is not necessarily the case all of the time because someone may have chosen a state in the same sun sign of the state they had just left without knowing it. Or they may move to a state that squares or opposes their sun sign and this would create more obstacles and challenges for them to overcome than the original state they had recently left.
When moving to another state, the chart changes; planets that were restrictive or causing too much conflict may move into another house in the chart and ease that area of life that was causing the anxiety or worry. An ascendant may be changed a few degrees or into a totally different sign which would allow the person to perhaps handle situations in a more calm, logical or creative manner than before. There are so many possibilities and I have seen dramatic differences in my clients' lives that I know it works.
The easiest way I have found for people to know if they are living in their "perfect" state has been to live in a state that has your sun sign. Being a Gemini, it was no surprise that when I vacationed in Myrtle Beach, South Carolina, I always had a wonderful time even if I had nothing specific to do. When one is in harmony with nature and the vibrational patterns in the environment around you, you are on the right path in your journey. This will lead to happiness, joy and contentment. One day in the future, I may even move to South Carolina because I feel so at home when I am there.
However, if you are planning to move and do not think you would like the states listed in your sun sign; you may always pick a trine state. For instance, in the chart below, if you are a water sign, let's say Scorpio, your trine states would be in Cancer or Pisces. In turn, if you are a Pisces, your trine signs would be Cancer and Scorpio as indicated in the chart. Trine signs are the same element as your sun sign. You would also get along very well with these particular zodiac sun signs. Squares are three sips from your sun sign in either direction and oppositions are the signs exactly opposite or 180 degrees from your sign. It would be best to stay away from making these particular states your home. An alphabetical listing of the states and their sun signs is listed below.
Oppositions
( are 180 degrees or six signs apart)
These signs oppose each other which means they are opposite each other - usually there is an attraction for a short period of time and then the differences surface and there will be less and less attraction afterwards.
| | |
| --- | --- |
| Aries | Libra |
| Taurus | Scorpio |
| Gemini | Sagittarius |
| Cancer | Capricorn |
| Leo | Aquarius |
| Virgo | Pisces |
States & Their Sun Signs
| | |
| --- | --- |
| Alabama - Sagittarius | Alaska - Capricorn |
| Arizona - Aquarius | Arkansas - Gemini |
| California - Virgo | Colorado - Leo |
| Connecticut - Capricorn | Delaware - Sagittarius |
| District of Columbia - Sagittarius | Florida - Pisces |
| Georgia - Capricorn | Hawaii - Leo |
| Idaho - Cancer | Illinois - Sagittarius |
| Indiana - Sagittarius | Iowa - Capricorn |
| Kansas - Aquarius | Kentucky - Gemini |
| Louisiana - Taurus | Maine - Pisces |
| Maryland - Taurus | Massachusetts - Aquarius |
| Michigan - Aquarius | Minnesota - Taurus |
| Mississippi - Sagittarius | Missouri - Leo |
| Montana - Scorpio | Nebraska - Pisces |
| Nevada - Scorpio | New Hampshire - Cancer |
| New Jersey - Sagittarius | New Mexico - Capricorn |
| New York - Leo | North Carolina - Scorpio |
| North Dakota - Scorpio | Ohio - Pisces |
| Oklahoma - Scorpio | Oregon - Aquarius |
| Pennsylvania - Sagittarius | Rhode Island - Gemini |
| South Carolina - Gemini | South Dakota - Scorpio |
| Tennessee - Gemini | Texas - Capricorn |
| Utah - Capricorn | Vermont - Pisces |
| Virginia - Cancer | Washington - Scorpio |
| West Virginia - Gemini | Wisconsin - Gemini |
| Wyoming - Cancer |   |
|   |   |
|   |   |
*There are no Aries or Libra States
Trines
(120 degrees apart)
Trines are the best aspect you can have. It is your same element, i.e., Fire, Earth, Air or Water. Whatever you are.
You would also never want to move to a state that would be in conflict with your natal sun. These aspects are called squares or oppositions. These sign would be listed as follows:
Squares
(90 degrees apart)
Squares are listed in each column, i.e., Aries squares Cancer, Cancer squares Libra, etc. Squares cause frustration and aggravation. It's like hitting your head against a brick wall over and over again!
| | | |
| --- | --- | --- |
| Cardinal | Fixed | Mutable |
| Aries | Taurus | Gemini |
| Cancer | Leo | Virgo |
| Libra | Scorpio | Sagittarius |
| Capricorn | Aquarius | Pisces |
It would not be in your best interest to move to any of the states in the column which your sun sign appears. For instance, if you were a Leo, you would not want to move to a Taurus, Scorpio, or Aquarius state.
Copyright 2001-2017 by Vikki Anderson and www.vikkianderson.net.  No part of this article can be used without mentioning the author's name or website.
      _____________________________________________________________________
The Autumnal Equinox
The Autumnal Equinox is a time of the year which represents balance and enlightenment. It gives us the power to look back over the spring and summer to see if we had fulfilled our goals, dreams, aspirations and desires. It makes us realize that procrastination is a negative force in the universe, a blocking of life force energy, (chi), that will not allow us to go happily in to our futures. We need to be persistent in our goals and must create, journey and explore our universe to find our true happiness and discover what boundless accomplishments we could bestow upon the world. It is a selfless time to contemplate, meditate and dream of your futures. It gives us that much needed pause to slow down and start prioritizing our lives so that we can make it the best we can with the most positive results for all involved.
The Autumnal Equinox is also about celebrating what you have accomplished and reveling in those positive accomplishments. It is a magnificent time to think of others and realize how lucky we truly are to have journeyed far into ourselves with understanding, truth and compassion. This makes us realize that any charitable gesture or action can make a difference in someone's life no matter how small and the feeling of sharing, giving, exchanging and bartering your gifts with others will always make you feel blessed and humble as you help your fellow human beings in this third dimensional plane.
When the leaves start to fall, it is as though the universe has given in to the rationalization that all things must eventually die and be reborn in due course. It is the never-ending cycle or circle of life that we have become accustomed to. It is life as we know it. This is our second chance to make things right, to find that balance within us and to live life the way we had always intended...with peace, love, harmony, joy, good health and an abundance in all things. Happy Autumn to all!
---
Mercury Retrograde

Mercury Retrograde happens three to four times per year, for approximately 3 weeks plus or minus with each instance.  When the planet Mercury slows down, it appears to stop and move backward from a particular place on earth. It's an optical illusion, since there is always forward movement of the planets; however, it appears to go backward.
When Mercury is in retrograde, communication and travel is negatively affected.  You should not sign contracts or start new projects/new jobs and should be very cautious when driving. This would be a good time to be a defensive driver.  Trips can be delayed or you may have to cancel.   Mercury Rx does give us a chance to rest, relax and catch up with projects that have been overwhelming or unclear.  It gives you time to rethink anything that wasn't working in the past.  When the planet is in an air sign, Libra, then the focus will be on inventing, new ideas, writing new articles or subject matter, refreshing your viewpoint or creative ideas.  There is so much that you can change during this Rx.
A major cause of stress during Mercury retrograde is frustration from mishaps, such as things breaking down or computers getting the most mysterious or baffling viruses or issues. But we know it's cycle, so it is easy to see the light at the end of the tunnel, usually a three week period and it's over until the next one.  This would also be a good time to change your routine as people who are in a rut need to find another path or another way of handling their issues or concerns.  Air signs make you think, reconsider and rediscover new ways of handling concerns and issues.
Just observe and see what happens, and be open to the past returning for review. If it's coming back, there's likely something more to learn or release from it. This can be a good (and productive) time, in its own way.
Reflection of your life, your plans and relationships is always good during this time as well as the decluttering of your home or place of business.
Mercury Retrograde does not have to be a big deal.  It wakes us up to things that need our attention and helps us prioritize our life so that we can accomplish many more positive results in the near future.
Happy Mercury Retrograde!
See when the planets will be retrograde under the RETROGRADES tab.

---
Solar Eclipses 2020



All articles are written by Vikki Anderson unless otherwise noted.