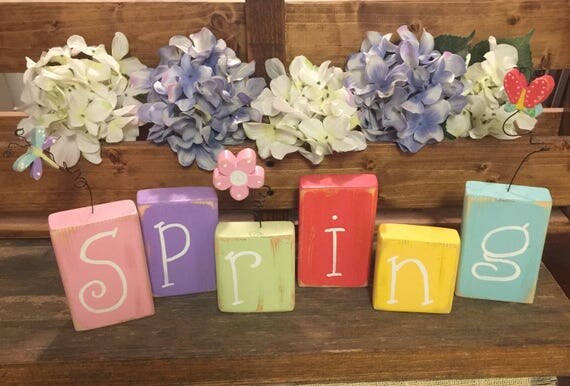 June Horoscopes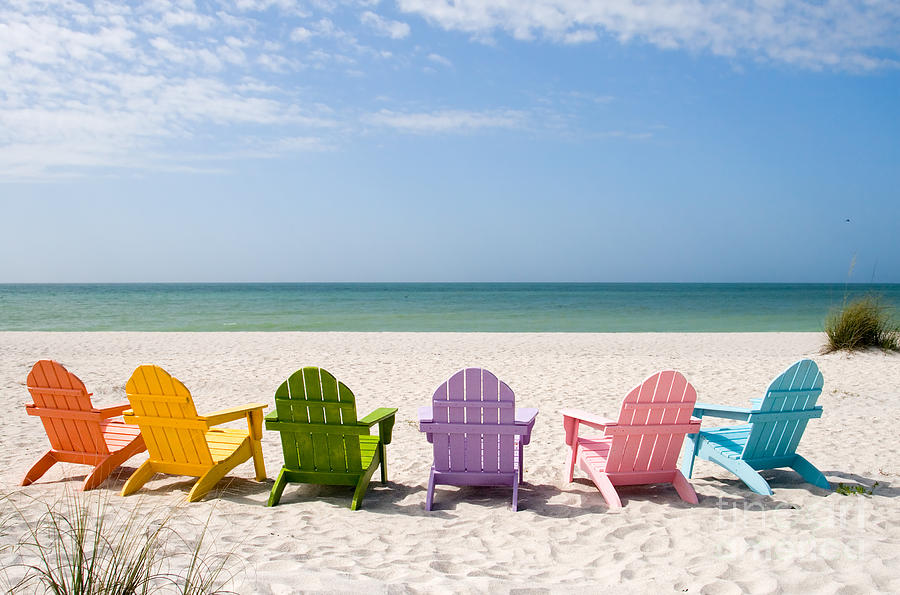 Important Dates:  Flag Day, the 14th; Father's Day, the 17th; and Summer Solstice, June 21st.
Making Wishes
We all make wishes.  Wishes give us hope that everything will be okay in the future and that we will be happy, prosperous, gainfully employed, and find our soul-mate.  Wishes are something to look forward to.
The differences can be the size of the wish, the intent, and the time frame you've added.  It is also in the way we try to manifest our wishes, some with 4", 3-day or 7-day candles which take a great deal of time to burn before you can make your wish opposed to a birthday candle which can be out in as rapidly as ten minutes! Try to make your wish as specific as possible so the universe knows what you truly want.
So, the next time you want your wishes to come true quickly, make sure you use small birthday candles.  Remember to use the appropriate colors for your wishes, such as: red for passion, pink for love, yellow for logical endeavors, green for good health and secure finances, black to get rid of confusion and negativity, purple for a higher connection to Spirit and orange to initiate change.
I hope this little tidbit of information was useful. I have a small stock of birthday candles so when I think it's time to make a wish, I use the appropriate colored candles and just wait for the wishes to come true!   They never fail.
MOON PHASE

DATE

DEGREE, SIGN & MINUTES

TIME

Last Quarter

          06

16 Pisces 00

          02:32 PM

New Moon

          13

22 Gemini 44

          03:43 PM

First Quarter

          20

29 Virgo 04

          06:51 AM

Full Moon

          28

06 Capricorn 28

          00:53 AM

 

Planets in the morning sky

Mars, and Saturn until the 27th.

Planets in the night sky

Mercury from the 14th, Venus, Jupiter and Saturn from the 27th.

Retrogrades

Jupiter, Saturn, Pluto all month.  Mars Rx on the 27th, and Neptune Rx on the 19th.

The sun will go into Cancer on June 21.

 
 
 
 
 
ARIES - March 20 – April 18
Plans are taking off and your life seems to be going in the proper direction.  Your career may be changing for the better so don't let any opportunities pass you by.  The least you can do is listen to a proposal or be open to the possibility of a new job. You are also opening up to being more expressive with your emotional energy.  You want to make new friends and have more fun, so get out there and meet new people.  You want more good times, more energy, more fun, more friends, more family get-togethers, more everything.  You are tired of being tired – you want to live a stress free fun life now and move onto the next phase of your life with gratitude, purpose and resolve.
TAURUS - April 18 – May 19
Thinking things through logically before making final decisions would be a good way to keep from making mistaken choices. This is a time to get give your future plans some serious thought.  Your activity level is busy and then not.  It seems to be like you are riding an emotional rollercoaster and you just can't get off.  You want to accomplish so much, but then procrastinate.  Then you may want to go out and conquer the world, but decide you'd rather stay in and sleep.  Education seems important now, so either you are thinking about getting more formal education for your career or future, or you are nearly over with your educational pursuits and will use this expertise to get yourself a really good position within your field.  
GEMINI - May 20 – June 20
Career options may be limited, but once you decide what your heart's desire is for a job, new opportunities will come to you.  Health issues may pop up so deal with them quickly so that any concern will be minimal.  Plan your medical appointments that have been put on the back burner for way too long.  Get your "to do" list is some kind of order.  Stop adding to your list until you finish what is currently on it.  Gems must balance their intellect and emotions now and deal with issues that are confusing to them. Finances will become more stable so don't fret about the things you can't pay at the moment.  Try debt consolidation or budgeting.  Rethinking your path and life is instinctual now.  You may want to brush up on many of the beliefs you have or you will start to embrace other beliefs and add them to your own.  More strength and determination are coming your way so that you can handle any issues that you need to quickly and easily.
CANCER -  June 21 – July 21
Trips and vacations seem to be on your mind although it looks as if you may need your finances in good standing for upcoming purchases so be careful about spending what you don't have.  You may have the right attitude to make things happen quickly and effectively if you don't change your mind once you have made the decision.  Formal education, lectures, workshops, classes and books all help you develop towards your desired goal of improving yourself and/or your career status.  Religious or philosophical belief systems may be altered or changed.  Relationships seem to be going in the right direction with a lot of fire and passion; however, don't get into a bind by fighting over petty issues.  Compromise will help you get what you want and, in the long run, help the relationship blossom into a more harmonious bond.
LEO -  July 22 – August 22
Relationships need to be looked into to see if you are with someone who supports your goals and dreams.  If not, you have a major decision to make about your future happiness. Health seems good and if you start a good diet or exercise program, you will be in the best shape you have been in for a very long time.  Great energy and emotional stability is coming your way.  It seems you know what you want and really want to go ahead and get what you feel you deserve. Finances improve although it seems that you keep spending it as soon as you make it, so budget your money and buy only what you need at this time.  If family matters seem odd or you are confused over an issue that just doesn't make sense, just let it go.  Don't get involved in all of the intrigues and deception.  Accept your part in the family issue, try to resolve it and then move on.
VIRGO -  August 23 – September 21
Friends are a major issue during this time, so keep your close ones near you, but keep an eye on the ones you are not 100% positive of as well.  Changes are on the horizon in so many areas.  You need to focus on what you want and clarify the energy or opportunities you wish to bring into your life.  Siblings will be helpful in guiding you in the right direction.  Although you just are not ready to trust others with some of your decision- making abilities, asking for assistance or opinions will be a positive step forward to trusting others.  Partnerships go well if you are comfortable in them; otherwise, you may start thinking of finding someone new and more in line with your soul's purpose.
LIBRA -  September 22 – October 22
If you want more self -cultivation or alone time, this time will assist you in getting what you need to survive and be happy.  It is a time for reflection, meditation, studying esoteric teachings and communing with nature.  It is a time to get back in touch with yourself.  Deal with what isn't working and continue with the positive energy that is around you.  Hospital visits or tests seem possible, but health in general looks good.  Be aware that someone is trying to spend or use your money possibly without your knowledge.  Keep a handle on your finances so they can blossom and grow.
SCORPIO - October 23 – November 21
You may feel uneasy about things going on in your life and you want to change everything now!  Take time to make your decisions as once you make them, it may be hard to change them if they haven't turned out the way you wished.  Family issues seem to improve, but you may still have an issue or two with a sibling that needs to be resolved.  Home life in general is creative, stimulating, fun and holds a lot of bizarre energy bouncing back and forth throughout your home with affects your moods.  Disagreements with love and business partners may cause you to question why you have stayed on for so long, but all in all you will succeed in all that you do once you decide what those things are.
SAGITTARIUS - November 22 – December 20
Money is coming in and you are doing better with your financial objectives and goals. Paying obligations and responsibilities on time gives you the urge to spend more but try to resist.  So much of your life is expanding.  Things in your life are turning around, you have good luck with your personal health and within the health industry (if you need tests or procedures) and you are becoming more centered and stable as you try not to let things bother you all of the time.  Don't get confused with going back and forth on many issues.  Once you have made a decision, it would be in your best interest to stay with that decision.  Positive changes are on the horizon in love and close personal friendships.
CAPRICORN - December 21 – January 18
Be sure that you are really satisfied with your romantic partner.  You don't want to be someone who does not have your same background, beliefs or integrity.  Many changes will push you in the right direction so don't be afraid of the unknown.  Love life changes in some way.  If you were worried about breaking up, maybe this is the push you need to get out of this relationship.  If you are not in a relationship, then it would make partnership energy available to you.  You have the potential for meeting your true twin flame that will mean the world to you and your future.  Partnerships, in general, are interesting, loving and truly on an intellectual basis for now.  You may learn a lot about whatever it is you need to know.
AQUARIUS -  January 19 - February 17
Cleaning out the basement, garage and possibly the attic as well will help you get in the mood to move forward in many other areas of life.  It is a very good time for you to forget the past and move onto the future with hope in your heart.  Big changes occur in love life which would bring in someone into your life who is on your same path and falls within the parameters of what you feel an equal partner should be.  Friends and family can help you decide on your future, but the real issue is for you to make the decisions that may change your life forever.  Be sensitive to the needs of others, but do not fall back into the trap where all of your energy is outgoing and where you get nothing in return.
PISCES - February 18 – March 19
Ask questions to things that are bothering you and make sure you are satisfied with the answers. With time, things will be made clear.  Your emotional and logical self are in a championship fight with each other, but who will win?  You are also in a much better frame of mind and have many projects you wish to complete.  There is energy around you, good health, luck and a stimulating mind that will keep many on your friendships intact.  You have good friends who are loyal and trustworthy.  Don't be afraid to ask them for assistance, opinions or advice.  Home life is stimulated with friends, neighbors and family so make the most of this fun time around you.  You need to reconnect with those that were special to you and know that sometimes things end for a reason.  The reason is to allow you the room to start in a brand-new direction.
---
Vikki Anderson has been a metaphysical teacher, writer and lecturer for over 45 years.  Call 570-215-4223 to make an appointment for a confidential tarot or astrology phone reading or to get more information about in-home Feng Shui consultations. Payment can be made by personal check or PayPal on her sites. Please visit: www.vikkianderson.net and www.fengshuimoon.com.
---
 July Horoscopes
Important Dates:  Independence Day on July 4th, and Solar Eclipse on the 12th.
Closets in Feng Shui
First, de-clutter all of your closets and organize them.  Get rid of things you no longer like, need, want or wear. Anything that hasn't fit in more than two years must go.  Give it friends, family, church or a charity. 
Everything should immediately be taken off of the top shelf. Because the closet's top shelf in Feng Shui represents your future, you want it filled with your business cards, resume (if you are seeking a job), marketing tools, money, happy photographs and a list of what you want for your future. Type/write wishes and cut into little strips of paper and place into a red envelope, so that when a particular item comes true, you can throw that slip of paper away.  When they are all gone, you can start another list and replace the old list on the top shelf.
Make the list as specific as possible.  For instance, "I would like a new job that is 10 miles closer to my home where I will get a $15 an hour raise (or whatever) and where I will get along with the staff and management in an industry that I will enjoy within the next six months." 
The middle of the closet or where you hang your clothes, represents your present.  Get rid of outdated garments or accessories...your ideas may be outdated and you will be overlooked for some important position, or opportunity that you were waiting for because of "something" that was outdated in your closet.
The bottom of the closet is the past; place items that you want to forget or no longer need in this area.  If you do not wish your past (ex-spouse/partner, ex-job, etc.) to follow you into the present, you should keep those items in large bins or tubs and seal them so they are safe from infecting your present.  Keep old wedding albums for relationships that didn't work in this part of the closet so that negative energy does not interfere with your present relationships.
The bedroom closet is the most important closet in your home because it reflects the way your relationship is headed.  If you need a better direction, clean out that closet!!
These are just a few ways to help you arrange your life by organizing your past, present and future areas in all of your closets, thereby attracting positive energy to help you achieve the goals you need and desire.
MOON PHASE

DATE

DEGREE, SIGN & MINUTES

TIME

Last Quarter

06

14 Aries 13

03:51 AM

New Moon & Solar Eclipse

12

20 Cancer 41

10:48 PM

First Quarter

19

27 Libra 05

03:52 PM

Full Moon & Lunar Eclipse

27

04 Aquarius 45

04:22 PM

 

Planets in the morning sky

Mars until the 27th.

Planets in the night sky

Mercury, Venus, Mars from the 27th, Jupiter and Saturn.

Retrogrades

Mars, Jupiter goes direct on the 11th, Saturn, Neptune and Pluto.

July Planting Days:  Above ground crops:  Best days: 20,21; Good days: 18, 19, 25, 26. Root crops and perennials:  Best days: 2, 3, 4, 11, 12, 30, 31; Good days:  7, 8.

The sun will go into Leo on July 22.

 
 
 
 
 
ARIES - March 20 – April 18
You have the energy, the intent and the vision to make your life fun and to get rid of anything that no longer is needed in your life.  You are energized and excited about doing so many interesting things and having new experiences this summer.  Doubts may fester in your mind about whether or not you have the right partner for you.  Business partnerships may change or you are looking for a more dynamic energy to bring in more business.  Even though things may get relatively confusing and mystifying at times, just keep your cool, do what needs to be done and you will be going in the most positive direction for you.

TAURUS - April 18 – May 19
If things just don't seem up to par, they will come by to lift your spirits or give you an encouraging word.  You are too busy and stressed and need some down time which they will insist upon.  When you find a spare moment, you should take a walk in your garden, neighborhood, a local state park or just go on a picnic to rejuvenate and relax.  Your emotional life is becoming more balanced every day and you are thinking in a much more home-like fashion. House hunting, home and yard projects or seeing your living arrangements with new eyes and new intention are very important.

GEMINI - May 20 – June 20
If you aren't taking advantage of all the tools that are available for you on the web for free advertising, then look into them.  Set up a workshop or lecture in a local library to promote your business and get out in to the public's eye.  Great time for artist pursuits as well. You have too many irons in the fire and need to focus on the most important issues, job or situation that brings in the most money, makes you the happiest or more satisfied with your life. Don't think that things will move in a positive direction if you are not pro-active in achieving your goals.  Opportunities will not be knocking on your front door anytime soon.

CANCER -  June 21 – July 21
You may be changing jobs, looking for a new apartment or home or trying to find out if the relationship you are in is the right one for you.  There may even be a chance that you will change careers!  This is a great time to travel, get further formal education or just attend some lectures, seminars, events, workshops or training programs from which you could get a further certification for perhaps this or another job.  Even though things just don't seem to be making sense to you right now, things will start positively forming so you can change into a more positive direction.

LEO -  July 22 – August 22
You must talk to those with whom there is an issue.  You need to straighten things out and be understood.  Do not let others make you feel badly about anything that you have done.  You are in the right.  Things just seem complicated now and a bit confusing, especially where your self-worth is concerned.  However, you will be doing a lot of thinking to sort things out and you will be very active now.  You will also be doing many of the things you've always wanted to do but perhaps never had the opportunity to do them.  Good luck is on your side now so start new projects that have been on the back burner for too long.  You are getting serious about so many things in life now, including a love, so you may be settling down sooner than you think.

VIRGO -  August 23 – September 21
Home life is very important now so make sure you get back to basics and please stop being You are planning to revamp, refurbish or redesign your space. Make sure you are not worrying over nothing and communicate with others so that they know why you are angry with them.  Keeping things inside will not help anyone.  Be strong and take the bull by the horns and deal with whatever you have to and move in the right direction.  Much of this internal dialog just doesn't gel with reality. You are blowing things way out of proportion.  Deal with facts and handle things as they come to get your list of things to do completed in an orderly fashion and in a timely manner. 

LIBRA -  September 22 – October 22
You have come to the realization that you want to go after things that make sense to you and not do what other people want you to do.  They seem to be growing up and are actually setting more boundaries and limitations so that they have more time to do what they need to do to satisfy their ambitions, their career and leisure. Business or personal partnerships seem to change, but in a good way. You are attracting much more positive partners and will also find time for yourself to share with family and friends in travel, activities, family parties and celebrations.  It's a good time to make choices about your future and start moving in that direction.

SCORPIO - October 23 – November 21
You want to be everything to everyone but be careful not to over extend yourself.  Your constant complicated routine of working, cleaning, taking care of everything, shopping, laundry, hobbies, nights with the family, cooking, etc. may become too much to handle if you don't give yourself some down time.  Get help, organize, delegate and set up a time to visit friends or family for some much-needed relaxation.  Keeping yourself busy with artistic pursuits such as writing, singing, dancing, painting/drawing which will be beneficial to your inner child and will decrease your stress level.  You need to make your mind concentrate on something other than worries or responsibilities.

SAGITTARIUS - November 22 – December 20
Just when you think nothing else is going to change, here comes another life altering experience. However, with these changes comes good energy and new beginnings in so many areas of life. There may be some health issues that need to be looked into, but once you take the initiative and go to the doctor or health care professional, you will be relieved to find out that your issue is not as bad as you had thought or that it can be taken care of easily. Instead of doing a lot this month, you are thinking about what you can do and how to organize your life, the activities of your family as well as vacation plans. Thinking is a wonderful thing, but action is a bit better! Perhaps getting a list together to see what you must do to prioritize your life would be useful so that you will have more leisure to spend the way you want to.

CAPRICORN - December 21 – January 18
You are hardworking and diligent, but somehow the universe is always ready to push you into something new whether or not you are ready for the change.  Home life is interesting now and seems to conflict with what you want out of life or goes against your beliefs at this time.  Dramatic instances and upheavals may seem upsetting at the time, but in the long run, it happened to help you move forward into a new direction.  This could be a direction you never thought of, but now there is guidance to go into that new direction which will bring you many positive opportunities for your future. Good luck will find you once you feel you are going in the right direction.

AQUARIUS -  January 19 - February 17
Thinking of the past will cause you upset and never get you to where you need to go to find a new partner or sense of peace.  Finances continue to be an issue, but with diligence and careful planning, all the concerns will be easily handled.  Budgeting is an important tool to use to get your finances back on track and to take care of all the obligations that you needed to.  Dealing with a partner's finances or getting his/her finances back on track may also be one of your responsibilities.  You would prefer never to handle another responsibility again, but they do seem to continuously find you. 

PISCES - February 18 – March 19
Keep secrets to a minimum and don't let others talk you into doing things that you know you should not be doing.  Life may seem to be blown out of proportion but in a good way.  You may have too many friends, too much work, too many parties to go to and just too much to do for the time you have allotted.  Organization is the key to your success now.    Your emotions are calmer than they have been in some time and you are open to new experiences and new ventures, journeys and a new direction in life. 
_________________________________________________
Vikki Anderson has been a metaphysical teacher and writer for over 45 years.  Call 570-215-4223 to make a confidential tarot, astrology or Feng Shui consultation. Payment can be made by PayPal on her sites. www.vikkianderson.net and www.fengshuimoon.com. 
---