Phases of the moon, dates, signs and times no longer seem to be able to be uploaded on this side very easily.  If you wish to see them, you can go to lalainya.wordpress.com or innerrealmmagazine.com for my abbreviated horoscopes.
__________________________________________________________________________


---
February Horoscopes

Important Dates:  February 14th, Valentine's Day; the 25th, Mardi Gras and Shrove Tuesday; and the 26th, Ash Wednesday.
Winter Is Nearly Over…Hurry Up Spring!
I am not a big fan of winter. I don't ski. I don't go snowmobiling or sledding, nor do I involve myself in any snow related-activities. I hate the cold! I prefer the spring and fall when the temperatures are mild.  One of my favorite comedians, Lewis Black, said in one of his specials.  "Fall is great for about three days when the leaves change color and then after that, you have sticks for the remainder of the winter!"  There are a lot of sticks around here right now up in the Pocono Mountains.  However, the snow and/or ice that clings to them makes them seem alive somehow.
In Akashic Records and Metaphysical traditions, it is said that our soul has to learn how to experience becoming everything on this planet before becoming a human soul. Pets are supposed to be the most developed animal souls because they interact with humans. They are learning behaviors by how we treat them, so when they reincarnate, they will have some of the traits that their masters may have had.  This is also a process that takes many incarnations to be learned, but I digress. Trees too have souls in them. I wonder about them sometimes.  It has been proven that trees, plants, flowers, and most flora have reactions to certain stimuli, like cutting a leaf off of the branch or bush or perhaps cutting flowers for a vase.  So, I wonder throughout this harsh winter, how are the bare trees fairing?  Some are broken in half by the heavy ice.  Some are continually covered with snow.  Many have fallen over and seem dead and gone.  I wonder if the trees that are "dead" or "injured" in some way, continue to allow spirits to reside in them and is that part of the learning process.  I would assume the dead tree spirits go on their merry way to their next lesson, but what about trees that are cut down with only a stump is left, and what about damaged trees? Are the spirits still inside the tree or does the death or destruction of a tree coincide with the spirit moving on?  Maybe when I was a spirit in a tree, I was in the cold too long during a harsh winter or was up here in the Pocono Mountains and really started to hate the snow.  One never knows.  All I'm saying is, "Hurry up, spring," with all the new life that will leap up around us to show us again that there is a cycle to life…life and death in trees seems similar to the human world. Be kind to your trees, for eventually they may be someone you will know or love!  
ARIES – March 21 – April 19
Now that the holidays are joining new organizations.  over, you seem to want to catch up on things you had to put on hold. Getting back to joining groups and organizations for your business or personal pleasure is a good idea.  It seems as if you will be meeting people who will be important to your well-being.  This is an invigorating time to start attracting additional friends and will want to start many new projects at work and at home. You are thinking about so many new exciting ways to change your life, especially what you should continue to do and perhaps what has to go or be altered in some way. Planned changes in business will help you move onward and upward.  Whether or not you stay with your present job, you will be successful.  Thinking from many perspectives at once, you are able to see what the outcomes of any scenario will be.  Your energy level is high and you seem to be doing too much at one time; be careful not to run yourself down which may affect your immune system or health in general.  Be sure to rest when appropriate and don't take on too many things that others can help you with.  There is much luck, positive energy and great opportunities awaiting you if you decide to try something new; otherwise, things will stay exactly the same.
TAURUS – April 20 – May 20
Don't try to keep your emotions pent up inside of you.  Depression may creep into your life from time to time, but life is going to get better and sometimes changes need to be made to push us into our next adventure in life.  It looks like a lot of things are changing in the way you think and feel about people and things that it may be an overwhelming time.  This also seems to be a very serious time in your life when you are thinking about your future direction and goals to make yourself happy and financially stable. You may be thinking from a philosophical or metaphysical point of view and may even take some classes to learn what this is all about. Your interest has been piqued in esoterica and your spirituality is going in a much stronger direction; that's why your interest is so strong now.  There's a possibility of a change in career, especially if you have been thinking about it for a long time.  If you are unhappy in your current position, perhaps it's time to send out resumes and see what else is out there for you.  Be very careful about keeping your career on an even keel as it seems you will be getting upset easily so you will need to be more centered and focused within your goals.  Be open to change and a bit more flexible than usual and things will go more smoothly.
GEMINI – May 21 – June 20
New beginnings, new relationships, journeys, jobs, perhaps moving, and financial security are coming to you.  It will be like a breath of fresh air and you will be able to think in a more direct and positive way to decide what you really want to accomplish. There is much positive energy around you and outcomes couldn't look brighter.  You sometimes feel as if you need to accomplish much in this lifetime on your own and you are so right.  You can do so many things and are talented in many areas; it would be wonderful if you could harness your energy to make life easier by condensing your workload and doing what makes you more money in a shorter amount of time or as the saying goes, "Working smarter and not harder."  Making yourself a priority is important now.  Homelife is more satisfying whether you are alone or if you have a family. Divide up the household chores so you don't have to do everything yourself even if they are not done to your specifications.  Children will learn and you will have more time to do what you need to do for yourself.
CANCER – June 21 – July 22
It seems dealing with finances and relatives will be your main interests.  Of course, perhaps planning short trips for a well-needed break from the winter is also possible. What a good time for making more money or acquiring it through investments, luck in the lottery, an inheritance or working hard and getting a promotion or more responsibility for more money.  You will continue to be very fortunate with financial stability.  Nothing makes you happier than having money in the bank and you will be able to save a bit more than usual.  Friends and associates may ask to borrow money, and it's up to you whether or not you want to lend them money.   However, it doesn't look like you'll get any of it back.  Your romantic partner is still not on the same wavelength with you regarding money so another conversation is due.  Upsets and worrying can spoil the mood of your month, so find out what your exact issues are and deal with them one at a time until they are completed.   This is a transformational time for you to make yourself first in your life and having you not worry about everyone else.
LEO – July 23 – August 22
This is a wonderful time to get back into your artistic side, especially art and writing. Any hobby that makes you focus on yourself or gives you much-needed rest would be in your best interest.  Family and home life fall into place and you are ready to really get involved in your family's interests, pastimes, and hobbies.  You talk a great deal to each other but now you are actually listening to one another.  You don't have to be the caregiver alone any longer.  Share responsibilities and make sure you have enough time for yourself.  Classes, lectures, workshops, the spa, a massage, mani/pedi or anything else you feel like doing for yourself are important now.  You need to be pampered like you have pampered others.  If someone wants to do something for you, let them.  Smile and say, "Thank you," instead of telling them that it's okay because you'll take care of it.  Some reciprocal energy was bound to find its way to you and now here it is.  Activity is mild; you have many plans, but just don't seem to have the energy to do everything you want.  Prioritize and at least you'll get some things done that are important.
VIRGO – August 23 – September 22
This is time to plan adventures and trips. You should get involved with many organizations that do the things you would like to do. It would be wonderful if they also had planned tours to either a country of your interest or a hobby class or lecture.  Romantic love, creativity and children seem to take up a good deal of your month.  Be careful not to fantasize about a romantic partner because (s)he may not be as perfect as you think.  If it is a new partner, be sure to ask family and friends' opinions because you may not be seeing the real person. Emotions are high; you are also super sensitive now, so crying at the drop of a hat may be at hand.  Why?  Only you know.  You tend to make things worse than they truly are by worrying and being anxious over everything, so if you lighten up, you may immediately resolve some of your issues.  Money doesn't seem to be your main concern as it is steady and you feel as if your life is secure.  Feeling as if the weight of the world is on your shoulders may be real or imagined.  Again, deal with reality and handle the things you have to and let other things go.
LIBRA – September 23 – October 22
You are trying to get back into the swing of things with diet, exercise, trying to perhaps be more organized and you are also working on your procrastination issues.  Health improves once you try to keep New Year's resolutions about eating better and exercising.  Have a checkup at your health care professional if you have let them slip by.  This would be a good time to make sure everything is fine. You are scattered and frantic trying to get so many things done during the winter.  Don't panic or drive yourself crazy.  Having a list of things to do is a fine start to getting things done, but it is not set in stone. Make time for yourself to rest, meditate, pray or veg out.  You have the right to watch TV or listen to self-help CDs.  Take a class or two so you can become relaxed and calm.  If you get overwhelmed, give yourself permission to rest.  You always tend to do too much, so take it easy from time to time.  Visit friends and have a gab session.  Talking over your problems with others may put them in perspective.  You do not always have to be the one who helps others; let others help you now.
SCORPIO – October 23 – November 21
This is a time where you will find simple pleasure in doing little things for others and you will appreciate what you have in life.  You will try to get so much pleasure in changing yourself or your habits a little bit a time when you realize the results of your efforts.  You may take a yoga or meditation class (or the like) as you are ready to absorb more knowledge.  Set some boundaries so that you are not being taken advantage of on a daily basis. If retired, you may find that life is getting rather boring; you may need a part-time job or something to do to pass away the time.  Leisure is great, but without making a contribution to life, one gets bored to tears. Otherwise, health issues should be addressed and do not just let this pain continue without dealing with it.  If it is something that needs to be taken care of, you are ahead of the game since you went to the doctor early so issues can be dealt with and resolved quickly.  Depression and worry take hold of you from time to time.  If you can't do anything about the problem, just take one day at a time. If you can change it, then take positive action.  You need to think in a more constructive way giving yourself many options for your career, love life and financial future.
SAGITTARIUS – November 22 – December 21
Doing activities with others or going to family events will be a continuing theme this month. This is a month where you will always seem to have someone to do what you want to do for a change.  It also suggests marriage or having a serious, romantic partnership is on your mind. Romantic and business partnerships may not make as much sense as they used to.  You are re-evaluating your relationships and may come to an interesting conclusion.  Some may think that being single would be the way to go while others could not think of leaving a partner, so which option is for you?  You have much to accomplish now such as art, reading, dancing, singing, writing, poetry, a blog or pottery to name a few things that you may have an interest in.  This is such a creative period so what will you be creating?  Make time for yourself.  There is so much potential for you to be artistic and creative, so get those creative juices flowing and see what happens. The more you change, the more the energy around you will change for the better.  Choose which friends should remain in your life and get rid of the negative people who always bring you down.  You need to be surrounded by positive souls who want the best for you and who want nothing from you.
CAPRICORN – December 22 – January 20
You should be concentrating on cutting through any confusing situation and making decisions about important topics.  This is also a good time to understand new situations in business or a good time to promote your own business.  You can see through any business situation with a sense of intelligence and logic that many people do not possess. You also have the opportunity for formal education, lectures, seminars, workshops or training that may be planned for the future.  Long-distance travel does not look too promising at this time.  Financial security and abundance are your issues this month.  You are concerned that there may not be enough money for the future and it seems as if you are concerned out about it.  Be sensible and try to deal with your fears and worries and the situation at hand.  Drama unfolds as you worry yourself to distraction over nothing.  This is a great time to reconsider what it is that you really need in your life.  Thinking about so many opportunities will make you crazy, so only choose a few you can really accomplish within your time frame and let the others go.  You seem very sensitive and emotional now, even though you may not want to admit it, but just know that better days are coming and once you decide the direction you want to go, then the opportunities and choices will follow. It would be good if you concentrated on your self-esteem and self-confidence now as they could really use a boost.  Let others appreciate what you do for them and don't let your family and friends continue to take advantage of your good nature.
AQUARIUS – January 21 – February 19
This seems to be a wonderful time for organizing your business goals and objectives.  You have the insight to change procedures for quicker results and will be noticed for your efforts.  Also, you seem to be re-examining your life and what you feel has to change to make your life run easier and without stress. Travel and career are important now, so plan whichever trip you want, but be sure you do not leave during your company's busy season (budget season, new promotions, etc.).  It is up to you to set company standards so be sure you know the company's policy and are very clear to help those under you adhere to the standards your company has set.  Career goals may be changing for the better.  Some may be getting a promotion and others may be leaving their comfortable position for a new job.  This is amazing news since taking that first step will help you move into your new world with many positive changes that will make you feel wonderful.  Dealing with finances is still tricky, but you are doing well.  Keep that budget alive and well and your bank account will be the same.  Don't let depression take over your life from past experiences and events.  The past is gone and there is nothing you can do to change it.  You must live for today and the future.
PISCES – February 20 – March 20
Being very careful about what you say at work would be a good thing.  Don't trust too many people because someone is trying to sabotage you and make you look like a lazy or untrustworthy employee.  Just be aware that others may want to get you into trouble with your boss or company.  Think before you speak to others and try hard not to be too super sensitive since others will find that a weakness in your character and prey upon it.   However, if you are in a creative field, this is the time for you to shine.  You may just want to brush up on some hobbies that you haven't worked on in a long time.  Thinking in a clear and concise way will help you figure out anything that needs to be decided. Don't second guess yourself.  If you make a decision, stick with it.  Most times when you change your first decision, you are not doing what you are supposed to be doing.  Procrastination sets in and you are back into the negativity that kept you from making a decision in the first place.  Move forward, be strong and determined and you will get through any instances of worry, anxiety and confusion.
---
March Horoscopes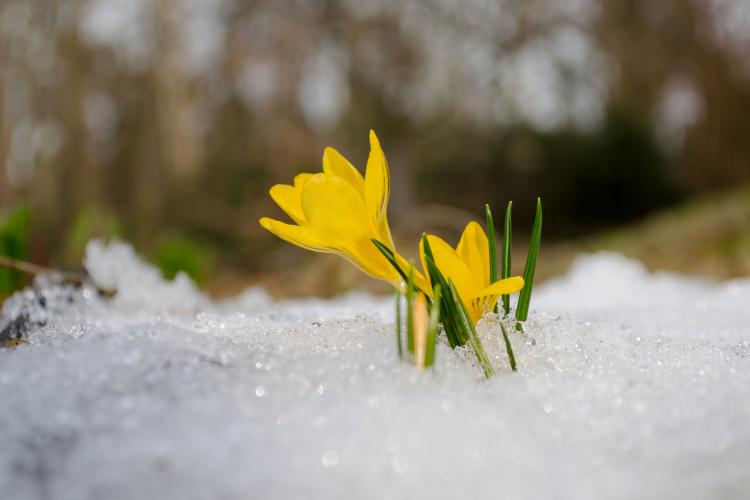 Important Dates: March 8th, International Women's Day and Daylight Savings Time begins, the 10th, Purim. And the 17th, St. Patrick's Day.
Mars Ruler of Aries
Mars is the ancient God of War, who was also known as Aries.  This planet is yang in nature and it is the complement of Venus.  It is of masculine/positive polarity and has an outgoing nature.  Mars is a planet of energy, desire and action.  It represents war or struggles within you or within a relationship.  This planet is closely associated with our physical energy, and rules our animal essence. Some descriptive words of Mars' energy are initiative, assertiveness, desire, aggressiveness, executive ability, impulsiveness, resistance, courage, adventurousness, rashness, (which may sometimes lead to accidents) and aggressive sexual love.
The symbol of Mars is essentially an inverted symbol for Venus (love, peace and harmony).  It represents the cross of materiality with a focused energy overriding the circle of spirit.
General Overview of Month:  March will have more energy than the two preceding months.  There will be much activity, learning, getting ahead in business and interesting partnerships.  There will also be a warm feeling of home, family and those close to you.  Good luck starts on the 10th when Mercury goes Direct and the rest of the month is retrograde free!  We finally get a break.
---
ARIES – March 21 – April 19 ruled by Mars
Friendships, clubs, groups, associations or classes seem to give you the comfort you are looking for through meeting new people and finding exciting ways to express yourself.  You may be surprised by a few friendships ending and luckily new ones are starting as well.  You would welcome group projects. Career and friends are your priorities.  Being sure that you use a more compassionate tone of voice with those you are in contact with will go a long way in getting what you want.  Try to be a better listener so you can understand what the other person is really feeling or wanting. Your interest in getting outside and doing something fun after being thwarted by the winter weather is becoming a priority.  It's almost as if you want to go out with friends and groups that you haven't had time for in the past. You also would mind meeting some new friends to spice up the pot! There also seems to be many frustrations and limitations in home life that you wish to handle and change.  Relationships are going in a different direction.  You want to find people who can reciprocate your generosity and you want to start receiving instead of always being the giver.  Arians will learn many karmic lessons along the way, but once you realize that the only thing constant in life is change – you will be in a different mindset to attract new opportunities and embrace the fun in life.
TAURUS – April 20 – May 20 ruled by Venus
You are extremely sensitive now, so don't take life too seriously, especially if others say something that may seem like an attack on your character or integrity.  It may have just been your perception.  Many issues are on your mind and you wish you could just make one good decision that will plan the rest of your life.  Family matters may escalate if you tell them things they don't really want to know.  Be sure that everyone is on a "need to know" basis you're your life will go much more smoothly. Your career seems to be doing very well with all of the changes going on around you.  You seen to shine now, so keep doing whatever you are doing.  Be aware of someone who does not have your best interest at heart.  Stop any possible gossip immediately so it does not linger around the office. Dealing with many issues now keeps your mind racing in many directions. You may experience some insomnia, not because you are ill, but that mind of yours things of too many scenarios and too many "what ifs." You need to slow down, make a list and follow it.  You are too scattered at the present time.  Money seems to be an issue so careful budgeting makes sense now because it seems as if there will be many unusual or unexpected expenses in the weeks ahead.
GEMINI – May 21 – June 20 ruled by Mercury
What a great time to rediscover some of the old beliefs you may have forgotten or just didn't have time for any longer.  Spirituality is your goal now to keep yourself centered and focused on the important things in your life.  This should be a very spiritual cycle for all Gems who have been having a difficult time in many areas.  Learn a new modality or philosophy.  Expand all of your horizons.  You have everything to gain now so be persistent and make a plan to get what you need and want in your life. You are like a sponge ready for all the information you can absorb.  Being open to everything will bring many new educational and personal opportunities. The eclipses have not been as positive as you would have liked so this is more as a time for planning, finishing up projects and chores, organizing, doing foundation work, changes in thinking processes and attracting new, positive energy. This is a time to study metaphysics and parapsychology as well as taking many new classes for recreation or additional formal education for employment purposes.  Creativity is your way out of this crazy energy.  Make something beautiful; spend time writing your life story, a blog or add something clever on to your Facebook page for all to share.  Do artwork or photography.  Get out and be creative and flexible and by doing that, you will start to change the vibrations around you to a more positive and loving nature.
CANCER – June 21 – July 22 ruled by the Moon
There may be a lot of changes going on in your home.  You want to make things very cozy and want to eliminate any clutter that has accumulated over the winter months.  This is an outstanding time for Cancerians to make some positive moves whether it is in business or school.  Seriously look at whatever it is that you were planning to do in the next few months.  You may want to shorten your timeframe, if it seems right. What a great time for many opportunities to be presented to you and the good news is, no matter which opportunity you grab, it will be the right one for you.  Adversely, if you don't grab onto opportunities, they will pass you by and never return.  You are thinking in a more fanciful way and can talk your way in and out of any situation, but don't make this a habit.  Cancerians have luck on their side, but you are also super sensitive now.  Don't take everything too personally; not everyone is out to get you.  Be prepared for partnership issues if your stubborn side rears its ugly head.  You are too good to let other people suffer for your insensitivity to their needs so be compassionate and loving when it is appropriate.  Love issues may be tricky now so just be a good listener and think about your responses before making it worse by being sarcastic or unsympathetic.
LEO – July 23 – August 22 ruled by the Sun
Communication is the key this month.  It's all about your self-expression and thought processes.  This may also be a time in which you would like to take a few day trips or weekend getaways.  Be sure to include those you love in discussions about your plans and your thoughts.  There seems to be a few issues that are bothering you now.  Communication with family is the most important one.  Make sure they understand what you are saying and don't assume that everyone is on the same page. Then there is balancing your budget and checkbook.  This is a great time to buy what you need and not what you want.  You may also want to sell things that are no longer needed on eBay or Craigslist, etc., to get some of the money you need to pay off debt or buy what you currently need.  A garage sale would also be a good idea when the weather gets warmer in the spring.  Also, you can donate items to a charity and get a tax receipt without all of the headaches of setting up and putting away your items from a garage sale.  Health improves as you take care of any medical issues with doctor visits, better diet and an exercise program.  People are interfering with your goals so some slight agitations occur.  Take a yoga class, go to a spa, relax and chill out a little.  As usual, you take things much too seriously and you need to just "let it go."  In the scheme of things, is anything that important if it gets you ill?
VIRGO – August 23 – September 22 ruled by Mercury
It seems you are very interested in privacy, home comfort and security now.  Your home is becoming a sacred space where you feel the troubles of the day just melt away.  Home life has its issues, but all in all, things are going in a much better direction.  Good luck in the home is following you around.  Is it that you really need a romantic partner in your life? Partnerships seem to change, so if you are in a bad one, the energy is helping you make those tough decisions.  If you are not in one, you may find yourself dating more than usual and actually meet someone of substance that can be long term.  Do you want a change of residence or do you want to redecorate?  There is a lot going on in your life and you really need to be more determined and adamant than usual.  You need to follow your lists (and not just make them).  You should also stop being so easily upset and just see things with your stereotypical Virgo logic.  Once you handle things in this extremely detailed and focused way, things will get much easier.  Children and home life may not help you get what you need out of life at the moment, but there is a lot of good intention.  You are needed and loved, so if you can't do everything that you want to do at this time, give it a longer time frame for your dreams and goals to come to fruition.
LIBRA - September 23 – October 22 ruled by Venus
Playful tendencies are shown more than usual.  You use talents you never thought you had and try many new things.  After not understanding why the last two years have really been difficult in many areas of life, you now are feeling the weight being lifted off of your shoulders.  The obstacles, concerns, issues, limitations and responsibilities that you have carried alone for some time will now be shared with other family members or friends, or you will finally figure out a logical solution to your issues.  The procrastination in deciding your future has to stop.  You need to be more decisive in choosing the life path that is good for you.  You may feel somewhat depressed or unhappy from time to time until you adjust to the fact that this is a transitory period going from a negative to positive time and it may take a little while to adjust emotionally.  It will be gone before you know it, so just let it go.  You can be extremely sensitive now so try to toughen up and understand that most people don't mean to be as sarcastic and offensive as they are, but before they know it, stupid things come out of their mouths.  Accept apologies so your life will be less traumatic. Partnerships can be disheartening, but you can listen to your partner's concerns and try to be more patient and all will be fine.  Both of you need to work on your relationship.
SCORPIO – October 23 – November 21 ruled by Pluto
This month is all about wellness and nutrition.  It also highlights assistance you may give to others; however, make sure you have healthy boundaries or you will be overwhelmed with all the requests that are made of you. Love life is interesting now and things seem to be changing in a very positive direction.  You can get closer to the one you love and your whole relationship can go to a new level, if you want it to. Your intimate relationship is really getting a blast of positive energy, so be sure you accept any overtures of romance and love from your partner.  You can be more romantic as well.  Both parties have to agree on what they really want and then work towards whichever changes you want to bring into the relationship.  Children can be involved in helping you make a good life for yourself so give them a chance to see what they have in store for you.  Family issues need to be taken care of and working together with your partner would be a blessing. Your ambition and drive make you a formidable challenge this month. You know what you want and you are trying to go after it.  Career is stable so whatever you do for a living will continue to bring in a salary and keep your finances balanced as long as you don't go overboard on impulse buying.
SAGITTARIUS – November 22 – December 21 ruled Jupiter
Nutrition, diets, letting go of a few unwanted pounds seem to be on your mind.  Work life is important now so be sure to give it your all.  This could be a time for promotions or getting more responsibilities for more money.  Taking care of your health is very important. Have you been trying to lose weight and exercise?  There is absolutely no energy in New Years to start your life over (unless January 1 is your birthday), so visualize and re-examine what you would like to bring into your life to make it easier than it has been. Your vitality is down and it may just be that you are trying to accomplish too much and not giving yourself enough rest and time to unwind. You may even be thinking in some negative terms and thinking that things just will not turn around for you, but they will.  Just give the universe a little time to process your requests and get ready to be happy and healthy in no time at all. You may be anxious about career issues so just try to do your job and be a bit more flexible when it comes to your work.  Of course, money needs to be looked into and you need to find ways of tightening your belt for the short term so that money will be there in the long term.  Downsizing is a good way to save money, if that works for you.  There may be some changes in your workload, so be prepared for it by resting and eating properly.
CAPRICORN – December 22 – January 20 ruled by Saturn
March holds relationships in high regard, such as your marriage, intimate relationships and business partnerships.  Be very honest about your feelings now.  Some contracts may have to be signed and there is a hint of divorce in the air for those who have been sitting on the fence for a long time about dissolving a partnership. Partnerships are changing and things may seem to be going in different directions than you had planned.  Stay focused on your romantic goals and love interests. Are the changes better for you and your partner?  Do things seem to be working out for the best?  Only you can judge what needs to be done and you are going to have to be the one to bring up any subject that feels uncomfortable or needs to be changed in a positive way. Love life is also a mystery.  One day it's hot, the next day it's cold.  People are getting fed up with this yo-yo energy around you, so make up your mind about what you really want to do and then just do it. Even though things seem very distressing, things will eventually calm down.  No one needs more drama in their lives so it may be time that you release the people who are always draining you and wanting you to help them out without giving you any reciprocal energy. You must be strong and learn how to say no.  Examples may be by telling them that tonight you are busy, you are on your way out to dinner, you are entertaining friends/family at your home or just ask if you may you call them next week when you have more time, etc.   Even though Pluto is bringing drama into your life, you will be triumphant in moving forward in the way you want to go.  If changes come to your workplace, do not fear new opportunities.  Welcome them.
AQUARIUS – January 21 – February 19 ruled by Uranus
March is all about releasing negative feelings and thoughts in your life.  With the spring will come many new beginnings so you should be ready for them.  This is a great time to get additional formal education or attend lectures, seminars, workshops, etc., and listen to audio books or watch DVDs of movies, shows and documentaries that you were not able to see in the past.  With all the running around, you need some down time and you must take care of yourself.  See the doctor if it has been a long time since you had a physical and get peace of mind that everything is okay. Travel plans may be coming later in the year.  You want to get out of your humdrum routine and see exotic places or at the very least, just get away from your current surroundings.  This is also a good time to add creativity with the hope of relaxing to your otherwise very crazy life.  There will be lots of time for creating works of art, writing down important events in your life and even figuring out what the future has in store for you. There is a new road ahead of you filled with wonder, new beginnings and wonderful possibilities.  When things hit a speed bump in life, it is the time to take a leap of faith.  You will succeed in all that you do this month, if you actually get out and do it.
PISCES – February 20 – March 20 ruled by Neptune
Time to focus on your goals, especially in business.  You may be asked to take some workshops or training for work; this will be a good thing to add to your resume so learn all you can.  Career is energized and you are focused on new beginnings on the job.  You may be called on to train someone or may get more responsibility for more money, so be as helpful as possible while setting some boundaries and limits of what you will and will not do.  Don't be the proverbial doormat that you have allowed yourself to become by doing everything for everyone else and have no leftover time for yourself.  New romance is always a possibility as well as continued luck and changes pushing you into a new life.  Others find you sexually attractive now so date the one who you intuitively feel is the right one for you.  You feel that you are more attractive and in shape and want to continue with improving yourself on so many levels, mentally, spiritually, emotionally and physically. If you are holding onto a job or relationship just because "it is comfortable," it is time for you to do something about it.  Stop living in a boring and routine life and take a stretch to see how life can help you get back into the ball game.  You are a wonderful creation of the universe and all of the issues and doubts that have been on the back shelf, need to be taken down, dealt with and cast aside.
Rev. Vikki Anderson has been a metaphysical teacher, writer, and lecturer for over 47 years.  She may be contacted at 570-215-4223 for a phone tarot and astrology reading, or Feng Shui consultation.  Please visit www.vikkianderson.net for more information or to order an astrological report!

______________________________________________________________________
Rev. Vikki Anderson has been a metaphysical teacher, writer, and lecturer for over 47 years.  She may be contacted at 570-215-4223 for a phone tarot and astrology reading, or Feng Shui consultation.  See www.vikkianderson.net for more information.
*Horoscopes or articles are copyrighted; however, they may be copied and used on other websites with Author as Vikki Anderson or www.vikkianderson.net shown as the source.