In Chinese astrology, each year is related to a Chinese zodiac animal according to the 12-year cycle. 2018 is an Earth Dog Year. Years of the Dog include 1934, 1946, 1958, 1970, 1982, 1994, 2006, 2018, and 2030.  The Dog occupies the eleventh position in the Chinese zodiac, after the Rooster, and before the Pig.
Characteristics of the Earth Dog: 1958. Feng Shui Earth. The earth Dog is a very talented and perceptive person with many great skills in life. They are capable of going very far in their profession due to the fact that they are extremely efficient and are proactive workers.
February Horoscopes
Important Dates: February 2, Groundhog Day; the 13th, Shrove Tuesday/Mardi Gras; the 14th, Ash Wednesday/St. Valentines Day; the 16th, Chinese New Year Year of the Dog; and the 19th, Presidents Day.
MOON PHASE

DATE

DEGREE & SIGN

TIME

Last Quarter

07

18 Scorpio 49

10:54 AM

Solar Eclipse/

New Moon

15

27 Aquarius 08

04:05 PM

First Quarter

23

04 Gemini 39

03:09 AM
Planets in the morning sky

Mercury thru the 4th, Mars, Jupiter and Saturn.

Planets in the night sky

Mercury on the 28th, and Venus from the 20th. Venus is brighter. Do not confuse it with Mercury.

Retrogrades

None.

The sun will go into Pisces on February 18th.
The Solar Eclipse

Everyone knows that you must do whatever you want to happen for the next five months on February 15th, the solar eclipse. Send out resumes if you want a new job and go on interviews, clean clutter or redecorate your home starting on that date so the energy follows easily in the coming months. Be with loved ones, go out to dinner with someone special, go to work (so you keep your job), and make sure you make plans for new projects, chores, tasks and plans. If you should find that you have an illness or have a health problem during the eclipse or soon thereafter, it is a good thing. Otherwise, you may have found it too late and would not have been able to do anything about it. No time to be depressed or to procrastinate or your next five months will be the same. Being it is a day after Valentines Day, it would be a great idea if you ask for amazing opportunities to come into your romantic partners, childrens, family and close friends lives. Make a conscious effort to be nicer to everyone and carry love in your heart until the next eclipse on July 13th.
THE ASCENDANT*
The Ascendant or First House Cusp in your natal chart reflects the personality you show to the world. It may not be who you really are on the inside but this is how others see you. A Rising Sign means that the particular sun sign was on the horizon at the time of your birth.
Find your sun sign in the left column.

Find your approximate birth time.

Line up your sun sign and birth time to find your Ascendant.
*This is your approximate Ascendant. The only way to get your exact Ascendant would be to have your natal chart prepared with your personal birth information (time, place and date of birth), but I find this chart to be extremely accurate and helpful in understanding why we react certain ways to circumstances that may be contrary to our sun sign.
ASCENDANT TABLE
| | | | | | | |
| --- | --- | --- | --- | --- | --- | --- |
| SUN SIGN | 6-8 AM | 8-10 AM | 10AM-Noon | Noon-2 PM | 2-4 PM | 4-6 PM |
| ARIES | Taurus | Gemini | Cancer | Leo | Virgo | Libra |
| TAURUS | Gemini | Cancer | Leo | Virgo | Libra | Scorpio |
| GEMINI | Cancer | Leo | Virgo | Libra | Scorpio | Sagittarius |
| CANCER | Leo | Virgo | Libra | Scorpio | Sagittarius | Capricorn |
| LEO | Virgo | Libra | Scorpio | Sagittarius | Capricorn | Aquarius |
| VIRGO | Libra | Scorpio | Sagittarius | Capricorn | Aquarius | Pisces |
| LIBRA | Scorpio | Sagittarius | Capricorn | Aquarius | Pisces | Aries |
| SCORPIO | Sagittarius | Capricorn | Aquarius | Pisces | Aries | Taurus |
| SAGITTARIUS | Capricorn | Aquarius | Pisces | Aries | Taurus | Gemini |
| CAPRICORN | Aquarius | Pisces | Aries | Taurus | Gemini | Cancer |
| AQUARIUS | Pisces | Aries | Taurus | Gemini | Cancer | Leo |
| PISCES | Aries | Taurus | Gemini | Cancer | Leo | Virgo |
| | | | | | | |
| --- | --- | --- | --- | --- | --- | --- |
| SUN SIGN | 6-8 PM | 8-10 PM | 10 PM- Midnight | 12:01-2 AM | 2-4 AM | 4-6 AM |
| ARIES | Scorpio | Sagittarius | Capricorn | Aquarius | Pisces | Aries |
| TAURUS | Sagittarius | Capricorn | Aquarius | Pisces | Aries | Taurus |
| GEMINI | Capricorn | Aquarius | Pisces | Aries | Taurus | Gemini |
| CANCER | Aquarius | Pisces | Aries | Taurus | Gemini | Cancer |
| LEO | Pisces | Aries | Taurus | Gemini | Cancer | Leo |
| VIRGO | Aries | Taurus | Gemini | Cancer | Leo | Virgo |
| LIBRA | Taurus | Gemini | Cancer | Leo | Virgo | Libra |
| SCORPIO | Gemini | Cancer | Leo | Virgo | Libra | Scorpio |
| SAGITTARIUS | Cancer | Leo | Virgo | Libra | Scorpio | Sagittarius |
| CAPRICORN | Leo | Virgo | Libra | Scorpio | Sagittarius | Capricorn |
| AQUARIUS | Virgo | Libra | Scorpio | Sagittarius | Capricorn | Aquarius |
| PISCES | Libra | Scorpio | Sagittarius | Capricorn | Aquarius | Pisces |
ARIES - March 20 April 18
You may feel like a yo-yo. You want to do so many things alone, but you also want to reconnect with your friends and family that you may not have had time for during the past few months. You are super busy and trying to do everything that you feel you left by the wayside; however, watch your health as you cant do all at once. Make a priority list and do one thing a day or one thing a week and in no time, you will have your list completed. Remember, completed lists, chores or projects attract positive energy so you will be open to new adventures and beginnings by completing the old. You may want to do things differently than before as you have so many wonderful ideas to accomplish things in a better way.
TAURUS - April 18 May 19
This is a time for re-evaluation of your life, your goals, and what you have accomplished to date. Are you where you thought you would be? This is a time for additional education and perhaps to take some classes regarding spirituality or religion. Being alone or thinking about dealing with issues on your own is fine if you can really decide what to do, but if not, it wouldnt hurt to have a family member or friend give you some options to your issues. Be open to all input and you will see how easily issues in your life will be resolved. You may be into baking or cooking now and want to try all new recipes when you have the time. Be friendly to others and the assistance you will both offer each other will help you go far into getting what you really want.
GEMINI - May 20 June 20
Life brightens up and you feel re-energized and happy. You want to accomplish so much but may be confused by what your priorities may be. Home life is running smoother than it has in a long time. You are able to pay your bills (nearly) on time and look forward to saving up for particular items you may wish to purchase. However, at home you will concentrate on getting rid of clutter, piles of papers and deal with unfinished tasks. You have a new dedication towards becoming someone who finishes everything that is started. Relationships may surprise you, so be open to the attention of someone who may be your secret admirer.
CANCER - June 21 July 21
Finances are in the foreground. There isnt an issue, its just that you may have been wondering about the stock market or if your investments are secure. Check with your financial planner or accountant so that you need not worry about your financial future. Save for a rainy day, which you have done right along, but at some point, it would be all right for you to splurge on something for yourself or your home. How about a vacation for the family, even if its not too far away? Your life can be so much easier if you communicate with your family and let them know that they are a priority.
LEO - July 22 August 22
Home life seems to be the center of your attention now, so perhaps redecorating, or making your home suit your lifestyle a little better seems to be in the near future once you decide what you want. You may be somewhat emotional now, but you have a good logical head on your shoulders so you will be able to deal with everything in an impartial manner. You wish you didnt have all these decisions to make by yourself, but if you prioritize them you will be fine. It is a good time to wean those takers off of you. Dont be the giving, person youve always been because thats where you get into trouble doing a lot for others and not having time to live your own life.
VIRGO - August 23 September 21
This is a time when you need to lighten up. Everything is not as serious as you imagine. Have a great time and join friends and family who invite you to do some fun things. It would be a good idea to cement relationships by socializing and learn a lot about new adventures and dreams. Children need more attention, so planning outings with them seems to be a perfect way to bond and get the fresh air you all need. Friends will want you to join them for lunches, dinners, get togethers and perhaps to even join a few organizations. Balance your time. You need some peace and quiet and it is ok to say NO!
LIBRA - September 22 October 22
What an excellent time to really take care of your health and deal with any problems or concerns you may have been having of late. This is a good time to get an annual physical if you havent had one in a long time or just go for a check-up about something that may have been bothering you for a long time. Depression may also need to be dealt with by keeping busy and moving on with your life in a positive direction. Dont stay home alone. Go out and have some fun regardless of if you dont feel like it. You cant control every aspect of life, but there is so much that you can control, so start there.
SCORPIO - October 23 November 21
Getting on track with your diet, exercise and general health would be a good place to start this month. Go slow with the Valentines Day chocolate and perhaps ask for theater/movie tickets, a gift card to a favorite store or Amazon and then you can get exactly what you want. Have a relaxing time at home or go out on another day other than Valentines Day since the food is standard, the restaurants are busy and it may be stressful and expensive. Take care of yourself and dont take on the burden of too many who always feel that they must share their tragic stories with you. You have enough to deal in your own life.
SAGITTARIUS - November 22 December 20
Partnerships are important now, so reconnect with those who you miss or havent seen in awhile and get out there and mingle. Business and personal partnerships will help you see your life in a more focused way. You are learning how to get rid of all the extra junk in your life and only keeping what is important. This can be people or things youve collected throughout life. Have a garage sale of your life including the people, and things you no longer want or need. Share with someone, a church or charity who could use your unwanted clothes or household items for people who could really use them.
CAPRICORN - December 21 January 18
This tends to be a very serious time in your life and you should do whatever it is you can to make sure your future is secure. Be current on your important papers, check beneficiaries and amounts of insurances. Working hard seems to be a life long lesson for you, so you should be able to compromise and take time off when your family needs you to. You wont regret it. Be open to new possibilities and take a risk if you feel its appropriate. Children grow up quickly, so make sure you are a part of their lives.
AQUARIUS - January 19 - February 17
Going back to school or learning something new by taking some new courses on line or in school would be a good way to spend the winter. Workshops are fun, do a bit of reading or join a local group in a subject you are interested in. Your new interest in reading at home and being in a quiet place is also a good way to calm down and relax. Meditation or prayer will go a long way to help you bring serenity into your life. Dont over do at work and try to leave on time so you can enjoy a cozy evening at home.
PISCES - February 18 March 19
There will be lots of interaction with family and friends. This seems to be a very busy time for you to socialize and you enjoy it. There may be some bizarre circumstances ahead, but you take them all in stride. Your mood is much improved and you feel as if life will improve if you give it a chance and it will! You may run into more spiritual people than you realize and may get some important insight into other philosophies. So, keep an open mind. Romance is in the air, so enjoy Valentines Day and show the one you love how much you care.
March Horoscopes
By Vikki Anderson
Important Dates: March 8, International Womens Day; March 11, Daylight Saving Time begins; March 17, St. Patricks Day; March 20, Vernal Equinox; March 25, Palm Sunday; March 30, Good Friday; and March 31, Passover.
Which Element Colors Your Child?
Your child falls into one of these four groups: Fire, Earth, Air and Water. Depending upon which element your childs sun sign is in will determine the attributes and opportunities that will be available in your childs life. Other children of the same element would be your child's best match for a friend during these tender years. In general, Fire and Air are also very compatible with each other, as is Earth with Water. For educators and teachers, I have been keeping record of many teachers who have taken my advice and placed same element children in groups for school work or at play time. They excel and accomplish things easily and effortlessly because they are of like mind and have the same energy to follow through with a particular task or project. There is also less confusion, stress, arguments or hurt feelings because all are working from their particular elements strengths to get the job done well.
FIRE SIGNS (Aries, Leo, Sagittarius) are leaders, take control of situations and need to feel important. They tend to lose interest in goals and dreams as soon as they are bored with them, so it is important to keep a wide variety of activities, hobbies and toys at their disposal. These children would do best being enrolled in any of the sports or activities in which they show an interest; however, be clear that whichever they sign up for must be completed.
EARTH SIGNS (Taurus, Virgo, Capricorn) like to do detailed work and never like to be in the spotlight. They can sometimes be very temperamental and stubborn; however, this stems from their lack of self-esteem and need for compliments and consistency. Earth signs would do very well being exposed to Rubiks Cube and other brain expanding activities. They love to figure things out.
AIR SIGNS (Gemini, Libra, Aquarius) need lots of books, TV, computers and phones since they are the communication signs and need to be interacting with people all of the time. They also need their own play time and space. They are very intellectual and logical in an out of the box sort of way. Their ideas are original and should be given serious consideration and thought.
WATER SIGNS (Cancer, Scorpio, Pisces) are the artistic signs which need to express themselves artistically through writing, painting, singing and dancing, etc. They are extremely sensitive and emotional and need structure to be able to pursue their dreams. They are the most compassionate, empathetic and emotional of all the signs and should be handled delicately and lovingly.
*Full article is available on www.vikkianderson.net.
MOON PHASE

DATE

DEGREE & SIGN

TIME

 

Full Moon

01

11 Virgo 23

07:51 PM

 

Last Quarter

09

18 Sag 50

06:20 AM

 

New Moon

17

26 Pisces 53

09:12 AM

 

First Quarter

24

03 Cancer 57

11:35 AM

 

Full Moon

31

10 Libra 45

08:37 AM

 

Planets in the morning sky

Mars, Jupiter and Saturn. Do not confuse Mars with Saturn. Mars is brighter.

Planets in the night sky

Mercury through the 25th, and Venus. Venus is brighter.

Retrogrades

Mercury from the 23rd April 14; Jupiter from March 9 July 10.

The sun will go into Aries on March 20.

 
 
 
 
 
 
ARIES - March 20 April 18
Your interest in getting out of the house and doing something exciting after being thwarted by the winter becomes a priority. There also seems to be many frustrations and limitations in home life that you wish to handle and change. Relationships are going in a different direction. You want to find people who can reciprocate your generosity and want to start receiving instead of always being the giver. Many karmic lessons may be learned; once you realize that the only thing constant in life is change you will be in a different mindset to attract new opportunities and embrace the fun.
TAURUS - April 18 May 19
Your career seems to be doing very well with all of the changes going on around you. Keep planning for your future. Dealing with many issues now keeps your mind racing in many directions. You need to slow down, make a list and follow it. You are too scattered so organize your time so you can think through carefully. Money seems to be an issue so careful budgeting makes sense now as it seems there will be unusual or unexpected expenses in the weeks ahead.
GEMINI - May 20 June 20
This should be a very spiritual cycle for all Gems who have been having a difficult time in many areas. The eclipses have not been as positive as you would have liked so this is more of a time for planning, organizing, foundation work, changes in thinking processes and attracting new, positive energy. This is a time to study metaphysics and parapsychology as well as take new classes of your choice. Creativity is your way out of this crazy time. Do artwork or photography. Get out and be creative and flexible and by doing that, you will start to change the vibrations around you to a more positive and loving nature.
CANCER - June 21 July 21
This is a good time for Cancerians to make some positive moves whether it is in business or school. What a great time for many opportunities to be presented to you and the good news is, no matter which opportunity you grab, it will be the right one for you. Adversely, if you dont grab onto opportunities, they will pass you by and never return. Be prepared for partnership issues if your stubborn side rears its ugly head. You are too kind to let others be harmed in any way, but shield yourself from being emotionally drained. Love issues may be tricky now so just be a good listener and think about your responses before you answer.
LEO - July 22 August 22
Balance your checkbook! This is a great time to buy what you need and not what you want. You may also want to sell things that are no longer needed on eBay or Craigslist, etc. to get some of the money you need to pay off debt or buy what you currently need. Health improves as you take care of any medical issues with doctor visits and a better diet and exercise program. People are interfering with your goals so some slight agitations occur. Take a yoga class, go to a spa, relax and chill out a little. As usual, you take things much too seriously and you need to just let it go. In the scheme of things, is anything that important if it makes you unwell?
VIRGO - August 23 September 21
Home life can be challenging sometimes. There is a lot going on in your life and you really need to be more determined and adamant than usual to get things done the way you want them done. You need to follow your lists (and not just make them). Once you handle things in this extremely detailed and focused way, things will be much easier. Children and home life may not help you get what you need out of life at the moment, but there is a lot of good intention. You are needed and loved, so if you cant do everything that you want to do at this time, give it a longer time frame for your dreams and goals to come to fruition.
LIBRA - September 22 October 22
There are so many obstacles, concerns, issues, limitations and responsibilities that you need to handle and you feel as if you may never get from under all of these obligations in one piece. The good news is you will! You may feel somewhat depressed from time to time until you adjust to the fact that this is a transitory feeling. It will be gone before you know it, so just concentrate on your goals and more forward. You can be super sensitive now and feel as if no one understands you. Partnerships can be overwhelming, but you can listen to your partners concerns and try to be more patient and all will be fine.
SCORPIO - October 23 November 21
Love life is interesting now and things seem to be changing in a very positive direction. You can get closer to the one you love and your whole relationship can go to a new level, if you want it to. Children can be involved in helping you make a good life for yourself so give them a chance to see what they have in store for you. Your ambition and drive make you a formidable challenge this month. You know what you want and you are trying to go after it. Career is stable so whatever you do for a living will continue to bring in a salary and keep your finances balanced as long as you dont go overboard on impulse buying.
SAGITTARIUS - November 22 December 20
Taking care of your health is very important this month. Health needs to improve; your vitality is down and it may just be that you are trying to accomplish too much and not giving yourself enough rest and time to unwind. If you are concerned about a health issue, go to your healthcare professional for a checkup. You may be anxious about career issues so just try to do your job and be a bit more flexible when it comes to your work. There may be some changes in your workload, so be prepared for it by resting and eating properly. Exercise and a healthy meal plan would be extremely helpful to you now. Try it.
CAPRICORN - December 21 January 18
Even though life seems very dramatic, things will calm down. No one needs more drama in their lives so it may be time that you release the people who are always draining you and wanting you to help them out without giving you any reciprocal energy in return. You must be strong and learn how to say no. Examples may be by telling them that tonight you are busy, you are on your way out to dinner, you are entertaining friends/family at your home and just ask if you may you call them next week, etc. Even though Pluto is bringing you a tad of drama and trauma into your life, you will be triumphant in moving forward in the way you want to go. If changes come to your workplace, do not fear new opportunities. Welcome them. Love life is also a mystery.
AQUARIUS - January 19 - February 17
Travel plans may be coming together for later in the year. You want to get out of your everyday routine and see exotic places or at the very least, just get away from your current surroundings for a weekend or a few days. This is also a good time to add creativity with the hope of relaxing to your otherwise very crazy life. There will be lots of time for creating works of art, writing down important events in your life and even figuring out what the future has in store for you. There is a new road ahead of you filled with wonder, new beginnings and wonderful possibilities. You will succeed in all that you do this month, if you actually get out and do it.
PISCES - - February 18 March 19
New romance is a possibility as well as continued good luck blessing you. Others find you sexually attractive now so try date more. You feel that you are more attractive and in shape and want to continue with improving yourself on so many levels, mentally, spiritually, emotionally and physically. If you are holding onto a job or relationship just because it is comfortable, it is time for you to make a change. Stop living in a comfortable life and take a chance to see how life can help you. Let things go that no longer serve or help you in any way. New beginnings are coming.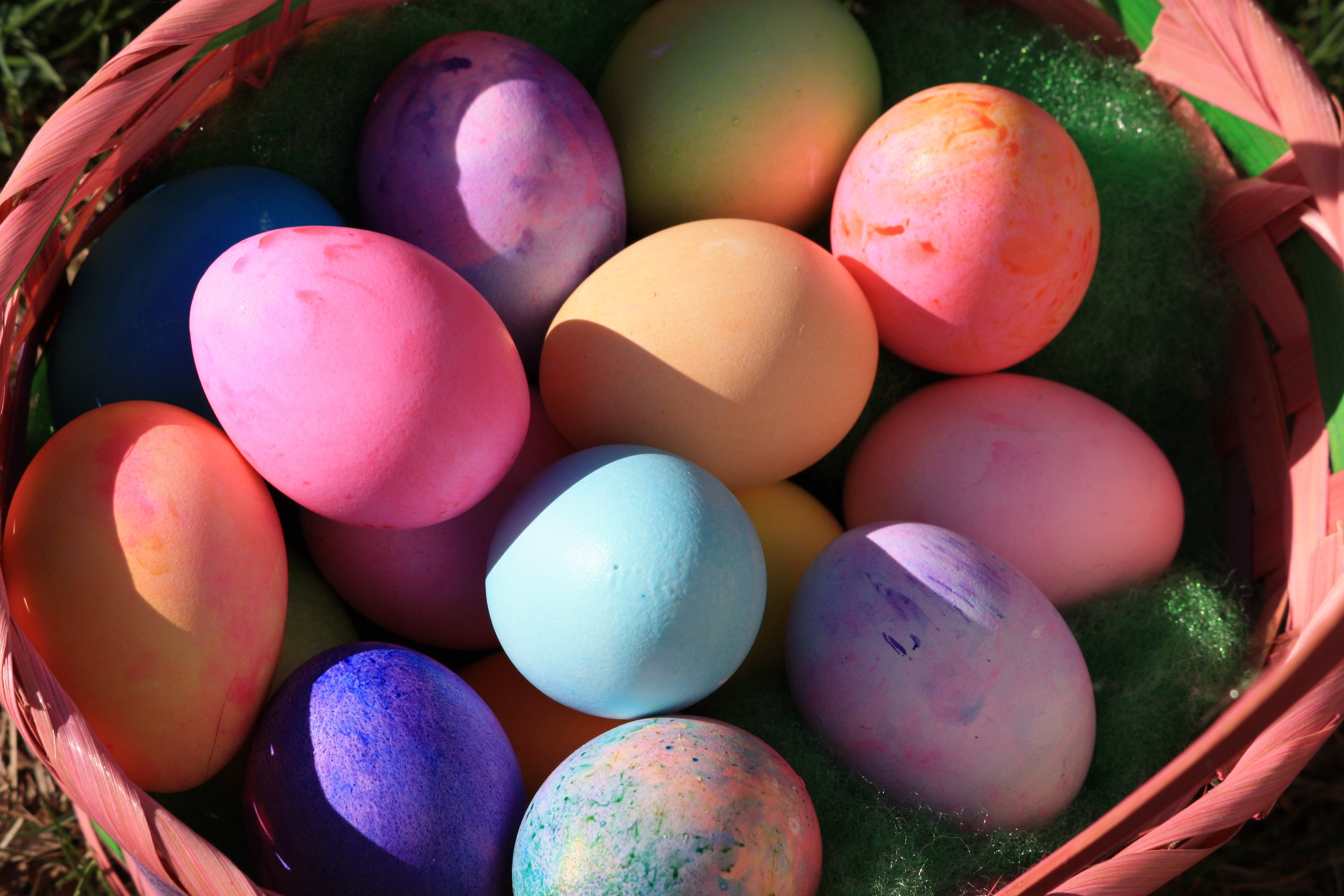 APRIL HOROSCOPES
By Vikki Anderson

Important Dates:  April 1, April Fool's Day and Easter; April 17, Tax Day; and April 22, Earth Day.
CHOICES
by Vikki Anderson
Making choices and decisions are what our
time upon this Earth is all about.
What school or profession we nurture.
To get married or not.
To have or not have children…
Our choices in life are what
our time on this Earth will reveal
to you in your next life:
Were we wise?
Did we have good judgment?
Did we bring happiness and love to others?
Were we caring enough to forego
our own needs for that of a loved one
or stranger?
Choices make us who we are today…
Who we were several hundred years ago
and what we will become centuries from now.
Choose your choices well
For you will live with them
For all eternity…for better or worse.
MOON PHASE
DATE
DEGREE & SIGN
TIME

Last Quarter

08

18 Cap 24

03:17 AM

New Moon

15

26 Aries 02

09:57 PM

First Quarter

22

02 Leo 42

05:46 PM

Full Moon

29

09 Scorpio 39

08:58 PM

 

Planets in the morning sky

Mercury from the10th, Mars, Jupiter and Saturn.

Planets in the night sky

Venus

Retrogrades

Mercury goes direct on the 15th, Jupiter, Saturn on the 18th and Pluto on the 23rd.

The sun will go into Taurus on April 19.

 
 
 
 
 
ARIES - March 20 – April 18
Many decisions have to be made about your career and if you want to remain in the same company where you now work.  There may be budget issues, but once you figure out your expenses, you'll see you can handle your bills just fine. You seem to know your job inside and out; however, it would be especially good for you to learn new things.  Arians may also feel as if they need a new hairdo, haircut, change of wardrobe and makeup.  Looking for a makeover or updated style may be just what the doctor ordered.  Any changes that you do make are going to be positive and bring you a lot of self-confidence and keep you from getting depressed or down in the dumps.  Enjoy spring and the great weather; notice all the wonderful flowers blooming around you.
TAURUS - April 18 – May 19
It seems that there are many karmic lessons to be learned within friendships and associations. Join a few clubs or groups that have a common interest, volunteer at a local animal shelter or any other type of group that you have felt an attachment to, and most importantly, make clear boundaries.  Your good nature makes you an easy target for so many people who are the takers in this world and it depends on which mood you are in to see whether or not you will stand up for yourself.  Your compassion and empathy make you an easy target for those who want your advice, time, opinions, to borrow money, etc.  Don't be afraid to say no or in your case, just say, "I would like to (whatever), but…" and come up with a reason of the day.  You are on way out.  You're very busy and will call when you aren't so busy; you don't feel well.  
GEMINI - May 20 – June 20
You need to reexamine what you really want out of life and get back to your roots.  Are you practicing voluntary simplicity?  That means you are getting rid of everything you don't like, want or need in this stage of your life so that you have more time to accomplish the important things that you have always wanted to do.  Take that trip that you have been saving for or buy a new car if yours is on its way out.  Every time you make a major change in your life, your life changes just as dramatically.  Take a class you've been procrastinating on or go to the local library and attend every lecture and program they present.  You are a little sponge for education and information now, so avail yourself to many of the free programs in your neighborhood or those in surrounding communities.  Spend more time with friends while learning how to crochet or knit or draw.  Learn from your friends and they in turn will ask you to teach them something you know how to do. Be sure to pay attention to your health.  If you need a checkup or haven't gone in a long while, this is the time to catch up on your doctor visits.  
CANCER -  June 21 – July 21
There is much good luck around you and will help you deal with any unfinished business with the best results possible.  Concentrate on what you want so that things fall into place easier.  Also, at this time, be very careful about what you eat and drink.  You feel as if everything you eat is going to your hips or elsewhere and it may be true.  There can be drastic change and Cancerians are not that good with change, so be prepared for some areas of life will be different than before.  You will have total control over your life if you are not too emotional and overly sensitive.  Not everything is about you although it feels that way sometimes.  On a happier note, work seems to be going in a good direction or you have decided to change your job and find something that makes you smile while you learn something new.  Be patient with others now since there tends to be some annoyance if people take things too literally or if they do not do what they said they would.
LEO -  July 22 – August 22
Stop worrying about your finances and concentrate on other more important issues.  Dealing with friends may be an interesting turn of events.  Be considerate of what others have to say as they may be very sensitive now and will take everything as a personal attack.  Home life looks encouraging as there is much activity in the home and with your family that everything seems to be running smoothly.  Activity and communication are the keys for everyone to get along nicely.  Suggest games, chores, or family time to your loved ones so that you can all spend more time together.  Children especially want to be heard.  Paying close attention to your children now will help them feel needed and important.  Work seems to be going in a good direction although there may be lots of changes.  Change seems good at this time, so just go with the flow to see where life takes you.
VIRGO -  August 23 – September 21
Be the mediator between those who are not getting along and don't take sides.  You will probably regret that a little later down the road. This is a great time to renew certain areas of your life or get things moving in another direction.  There is so much you want to do, but haven't gotten around to making your dreams happen. Prioritize your time and then, organize what you need to make your project or dream come true. There may be some conflict over education or philosophies of life and perhaps travel.  If you want to take a long- distance trip, there may be someone or something that keeps you from traveling.  If you stand up for yourself, you can go on whichever trip you wish.  Even though people may be intimidated by you or you by them, just concentrate on the goal and move forward.  
LIBRA -  September 22 – October 22
To minimize the change, start redecorating or painting for the new season to get that uplifting and positive energy into your home.  Think about your financial situation and then decide how far you would like to go with your home projects.  Health issues may come to light.  If something was unclear about a condition or symptom, it seems that now you will understand what has been going on.  Also, attracting romantic partners is interesting and adventurous.  Be certain which type of person you would like to meet since it seems as if the universe is sending you many different types and letting you choose which one you feel is best for you.  Choose wisely.  You may feel somewhat stuck by some of the decisions you have to make and yet, once you make them, you feel wonderful.  
SCORPIO - October 23 – November 21
Then there are those who want to see what else is out there.  The third is looking to mend fences and get back to those happy times you used to have.  It may feel as if you are living under a cloud lately, but things will pick up soon.  Make informed decisions and be sure you are making important decisions with your common sense and not your emotions.  If you use emotions, those decisions will be wrong.  You may be overly emotional, sensitive and upset for no reason now or at the very least, a very minute reason.  It's a time where you have to figure out what to do with your finances for the future and how to balance your partner's and your money so that you could live comfortably for many years to come.  It's a time where you should buy what you need and not what you want, so that you have cash in reserve.  This may be a good time to get away or at the very least make travel plans for your vacation.  Choose somewhere that is nature oriented and very quiet.  
SAGITTARIUS - November 22 – December 20
You try to say that everything is okay, but you are not the same person you were a year ago.  More things bother you and those around you seem to notice.  What a great time to start a new healthy eating habit as well as some new exercise routines.  Walking around the neighborhood with your dog or friendly neighbor will help your blood pressure return to normal and will make you calmer and more grounded.  Try not to over think things too much since you really aren't relaxing by trying to figure out the same things over and over again in your head.  Spirituality, religion or metaphysics are all possibilities of areas that can help you feel like part of the human race.  You are connected, but sometimes you don't feel as if that is true. Friendships need to be nourished and a good way to do that is to spend some time with your closest friends and visit family more often.  They miss you and would like to connect with you.  Be open to going out to the movies, to dinner or anywhere your friends would like to go.  Have fun. 
CAPRICORN - December 21 – January 18
Talking to those who are making you concerned or sad will help you uncover what he or she was hiding from you.  This is a time for dramatic changes, for the rug to be pulled out from a few of you and for you to get your life in order.  Start following what you want to be doing rather than what others expect you to follow.  This is your time to make the life you've always wanted for yourself.  It may seem like a manic/depressive type of month since you seem to be happy and then for no reason, you turn around and are sad or miserable.  You are not quite sure why, but it will be like this roller coaster for a short while until you get a handle on what's happening around you.  It's not you.  Thinking with a clear head and as much logic and intelligence that you can muster, you will understand that all things have to change and some people have to be left behind if they are not supposed to follow you into the future.  
AQUARIUS -  January 19 - February 17
Even though you are not destitute, you are being very cautious with your money as you want it to last a very long time.  Remember to buy what you need. You are doing well at work and may even get a raise or promotion soon.  Someone is noticing your abilities at work and will recommend you for these changes.  You are doing too much work for the salary you are receiving and are always exhausted from all the responsibility and long days.  In your personal life, it looks like there may be someone special in your life (or coming shortly), and you will fall head over heels in love with this person.  Be careful not to rush things along and make sure you find out everything you need to know about this romantic significant other as you tend to be a bit vulnerable now.  Your mind is also segmented now and you seem to be worrying about too many things and what could go wrong. 
PISCES - February 18 – March 19
Make the conscious effort to educate yourself until you feel better about yourself and your knowledge.  If you start to make plans to travel abroad, you will be meeting many new people in foreign countries who will most likely be your good friends for a long time to come.  It would be a great idea to volunteer to have a foreign exchange student as well, if you have the time and means to do it.  You are very sensitive; however, now it seems as if you are holding your own and taking care of business.  You are smarter, stronger, and more confident and feel as if you can accomplish anything that is put before you.  Luck is also on your side this month, so you want to start or finish as many projects as you can so that the luck will be there with you throughout the process.  Many of your opinions and thoughts change and you tend to be more serious about the things you believe in.  You study many more subjects and you want to learn everything you can about so many things.  If you have a favorite topic or hobby that you would like to learn more about, this is the time to do it!
___________________________________________________________________________
Vikki Anderson has been a metaphysical teacher, writer and lecturer for over 45 years.  Call 570-215-4223 to make an appointment for a confidential tarot or astrology phone reading or to get more information about in-home Feng Shui consultations. Payments can be made by personal check or PayPal on her sites.
Please visit: www.vikkianderson.net and www.fengshuimoon.com.